Corporate Party Entertainer and Brisbane Magician
Creating Memorable Events!
Party Entertainer for Corporate Events, Private Parties, Trade Shows,
Conferences, Weddings, Company Eventsand so much more!
A short history of Party Entertainer &Magician – Glen Rhodes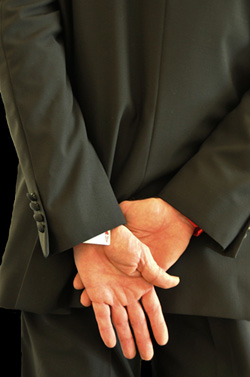 I was born in London, Englandmy earliest memory as a 5 year old child was seeing an amazing magic trick performed by one of my dads pals at the local working mans club as he sang a little song to me two little dickie birds sitting on a wall
It took me over 5 years to figure out how that trick was doneand it is still a great trick for kids…just with a couple of bits of paper stuck to your finger.
Maybe that was where it all starteda seed planted.
My family moved from London to New Zealand and in 1987 I settled in Australia.
I did a TAFE course in magic…yes a TAFE course run by Eric Summons (Boris the Black Knight) and that, along with a Toastmasters course, put me on the path to a fulltime career in magicand what a great life it is!
I am invited to lots of fun parties and social events where I get to have loads of laughs while entertaining people like youwhile doing something that I loveMagic!…I couldnt ask for anything better!
I am a member of the International Brotherhood of Magicians andpast Secretaryof The Queensland Society of Magicians.
Magic is such a big part of my life I dont know what I would do without it…it has taken me around the worldI have met fellow magicians from just about every country.and I have enjoyed every single second of it.
So when I perform for you, I hope your experience of magic is as powerful as my first experience was.
Magically Yours
Glen Rhodes – Party Entertainer & Magician
Click Here for 3 Easy Ways to Contact Glen Rhodes Premier Party Entertainer
Your show was a huge success! Several teachers plan to contact you.Speech & Drama Teachers Association
A great Response! We would certainly book you again for future events. Cystic Fibrosis Qld
Our clients enjoyed your act which was very professional and of a high standard SAFILO Australia
Everyone enjoyed your performance and I will certainly keep you in mind for future magic entertainment. Novotel Resort
Your show was extremely entertaining. We found that guests of all ages thoroughly enjoyed it. It was great how people could participate in the tricks you performed. Thank you very much for a night of wonder and amazement. You are a great party entertainer!